LEVEL 1 - CREATING YOUR OWN COMIC BOOK STORY! (Tuesdays)- (next session date TBD)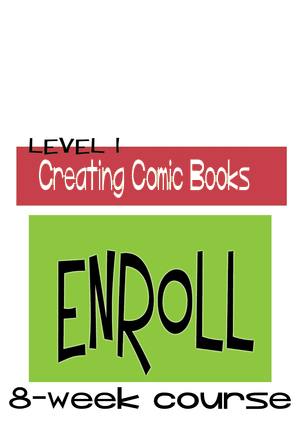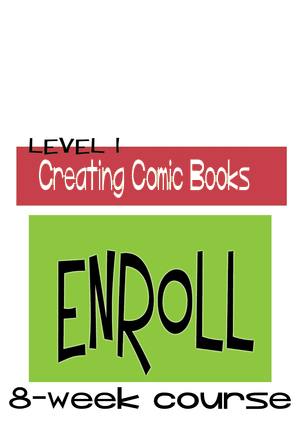 LEVEL 1 - CREATING YOUR OWN COMIC BOOK STORY! (Tuesdays)- (next session date TBD)
This is for the 8 week/2-hour per week IN STUDIO classes.
(PREREQUISITE: FOUNDATIONS OF CARTOONING)
With LEVEL 1 of this class assignments and projects will help to guide students to create their own comic book stories.
Along with paper and pencils for class work, ALL STUDENTS receive a special Cartoonist Academy sketchbook and pencil pack as part of the class.